In our last article, we already told you about the IT trends of 2023. One of the trends will have a particular impact this year: AI, artificial intelligence. In this blog post, we'll tell you why this trend is being looked at so strongly this year.
When people talk about AI, it will not be a new term for any of us. Artificial intelligence has long played an important role in the development of products and processes and is used in almost all areas. The shortage of skilled workers can also be counteracted with the use of AI. According to Lufthansa Industry Solutions, 2023 will even be an "AI year". AI was also included in this year's IT trends. But why is artificial intelligence becoming increasingly important for us? To answer this question, we are guided by the 5 theses set out by the above-mentioned service provider.


Already no longer a dream of the future, but the present
Especially in the business environment, AI is used to simplify work in production, human resources, customer service or even in the management of supply chains. And even in our everyday lives, artificial intelligence is becoming more and more popular, again with the aim of making our lives easier without us consciously noticing.
You don't have to be an expert to use artificial intelligence
If you think AI is only for large companies, you're wrong. Medium-sized companies can also use more complex AI applications. And even without having to develop them themselves. AI can be used without any problems via software-as-a-service (Saas) and low-code solutions. The only difference: a standard application is used instead of individually developed special software. Here there are possibilities to use various individualisations.
In connection with AI and machine learning, the use of SaaS solutions (Software as a Service) is also playing an increasing role in companies. Such solutions do not require fully developed IT infrastructures and are very easy to use. High acquisition costs are thus eliminated. The whole thing works via a cloud computing system, the data is stored on an external server, and the data is then retrieved in the company via the web browser. SaaS solutions can be used for very basic applications such as e-mails, financial management or CRM. Well-known products here include Salesforce, Slack and Trello. In addition, SaaS solutions can draw meaningful insights from even small amounts of data, which can be particularly advantageous for small businesses.
Artificial intelligence is the only way to achieve a sustainable economy
Sustainability is a particularly big issue in business, as customers, investors and employees are increasing the pressure in this regard. The economy in turn requires companies not to lose perspective of their data, raw material and goods flows. In order to maintain an overview here, the use of intelligent, machine support is almost inevitable for companies in order to operate sustainably in the long term. With the help of AI, supply chains can be optimised and checked. Recycling processes can be designed right from the start and freight routes become more efficient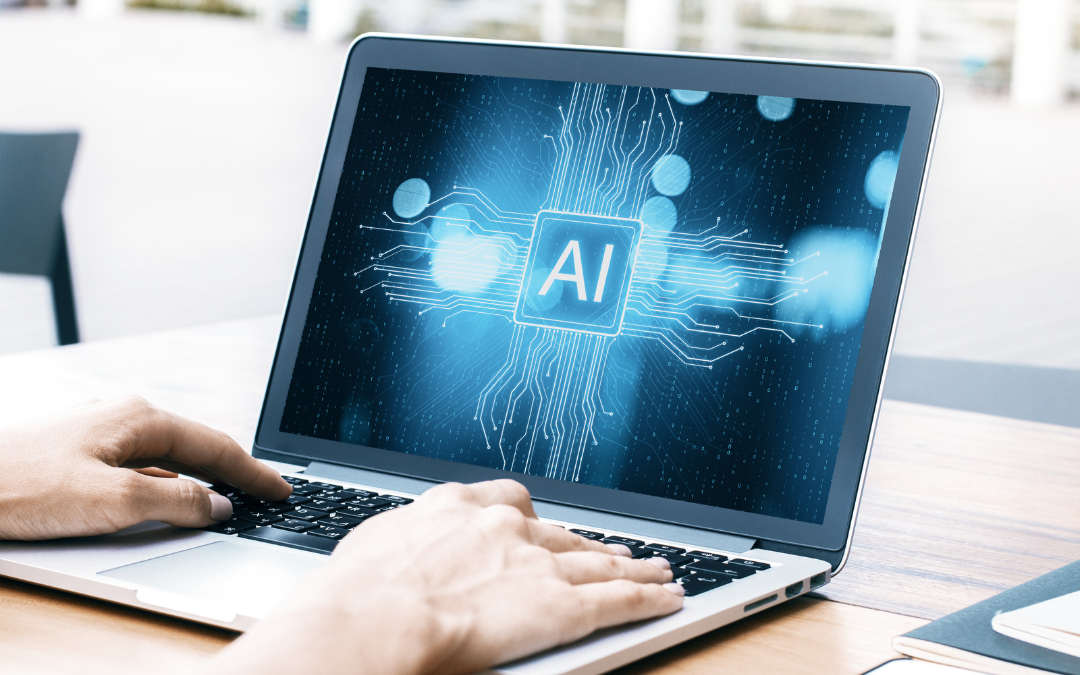 Artificial intelligence: From competitor to colleague
Often, new technologies are initially met with repulsion - especially among employees. Why? Because of fear of a loss of significance or loss of their job. This is also the case with the introduction of AI.
The aim here is not to replace the human workforce. Rather, the use of artificial intelligence is intended to support the improvement of human skills and abilities. AI makes work easier by relieving employees of routine tasks, thus freeing up time and space for other activities. Employees should therefore actually see AI as an advantage from which they can only benefit. Companies, in turn, can use it to counteract the shortage of skilled workers, which will continue to be an important topic this year. By supporting certain tasks with AI, companies can cushion the shortage of skilled workers.
Artificial intelligence is tamed, but not regulated to death
AI can be a very powerful technology. It offers a wide range of possibilities, which in extreme cases can extend to mass surveillance and manipulation. It is therefore necessary to regulate it effectively and transparently in order to exclude the danger of misuse and to reduce fears about AI. This year, for example, the EU wants to set clear limits on critical AI applications with the AI Act. Those who are now afraid that this will slow down the technology are wrong. The benefits of responsible use are significantly greater.
As you can see, artificial intelligence is a big topic for this year. We are curious to see what else awaits us in this area and what new possibilities will be granted to us as a result. A major new AI tool has already been made available with ChatGPT. But we will soon be presenting a few more facts on this topic in particular.