E-Commerce
Customer first
We support you to provide a seamless shopping experience for your customers.
Price Challenge

Increasing competition is forcing companies to look for creative solutions and to constantly evolve. In addition to the familiar campaigns from brick-and-mortar retail, loyalty systems with rewards, discounts, and bonus can also be used in the online sector to promote customer loyalty.




It is crucial to go beyond the classic price war and focus on new service models. Free shipping or free bonuses can help to build customer loyalty. Innovative service concepts take up ideas such as supplementing online purchases with independent pick-up in the area or cooperation between several retailers.




In e-commerce, the connection of online and offline customer experiences as well as creativity and innovative ideas are becoming increasingly important in order to be successful and stand out from the competition. Companies must constantly look for new ways to provide high quality service to their customers and strengthen their loyalty.




Future Wishes

Knowing your customers and responding to their individual needs is more important than ever. The key to success is the systematic collection and analysis of data to develop a comprehensive understanding of the customers. However, few SMEs use this data analysis effectively. Data is a valuable asset and enables personalized offerings and improved service.




To meet customer

requests, online retailers need to address individual aspects. These include eliminating delivery and return costs, providing precise advice to reduce returns, and offering high flexibility for pickup. A wide visibility and reach are also decisive, which can be achieved through a presence in various marketplaces. It is getting more and more complex to fulfill the wishes of the customers and in order to be able to do so in the future, an increasing amount of complex data collections are necessary.

Interaction of systems

In the future, numerous emerging technologies will play an important role in e-commerce and revolutionize the way we shop online. One key aspect is the use of Data Lakes, which serve as storage systems for raw data. This data can be used for extensive analytics to predict customer behavior and continuously improve the customer journey. By integrate intelligent processes and interpreting this data, personalized offers and recommendations can be made.

Another promising technology is augmented reality (AR), which enables customers to experience and try out products virtually. With the help of AR, for example, pieces of furniture can be visualized in the customer's own four walls or items of clothing can be tried on virtually. This makes the shopping experience more interactive, immersive and individual.

The networking of online stores with local retailers is also gaining importance. This enables faster delivery of products and offers customers the opportunity to pick up their purchases nearby. These collaborations between online and stationary retail open up new perspectives for customer-friendly services and a seamless connection between digital and physical shopping experiences.
We will help you to ensure quality and increase customer satisfaction
The world of e-commerce is constantly growing and becoming more complex. Businesses need to ensure that their products are accessible across multiple channels and platforms within a seamless buying experience. This also requires the integration of payment and shipping solutions, as well as feedback and reviews. In this complex world, flawless quality assurance plays a fundamental role.
Appmatics has been supporting e-commerce companies over years now, to optimize their various platforms and improve the user experience. We provide specialized testing services for all aspects of modern QA understanding, including web and mobile applications, booking lines and shopping carts, as well as third-party solution integration.
Our team of experts supports with hybrid testing methods for regression testing, ticket sign-offs and a holistic approach to cover daily support. We also take care of the increased user demands by the help of UX & usability concepts and check the accessibility of business-critical areas of store platforms, with our end-2-end monitoring.
... We offer specialized testing services for all aspects of modern QA understanding
This is how we support our partners
→ Many years of experience
→ System openness
→ Hybrid testing
→ UX & UI experience
→ End-2-End Monitoring
Do we have your interest?
Together we improve the user experience of your products
You want us to talk about your challenges? Then contact us and exchange ideas with our industry experts.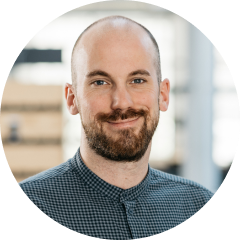 Sebastian Longhi Nagel
Branchenexperte E-Commerce