Our Story
Striving for #1 in Quality Assurance.
Our story
We are the ones who actually thought school is exciting - especially the stuff that wasn't taught in class. Today, we work invisible and make sure that the important things in your life stay interesting.
The appmatics story is as various as the colorful vitaes of our team members. We have taken every turn that has shown up. Because nothing is more boring than well-known paths. We are convinced that digital quality assurance offers insights into our future - and we want to help shaping it. As testers, we may go unnoticed, but if you take a closer look, you're might have already met us in your daily digital lives.

We are far away from finishing all the things we want to learn, and we see every change in the market as an opportunity and let it guide us - Striving for #1 in Quality Assurance.
Founder-Story
"We founded appmatics nine years from now, and we still have as much fun working as we did on day one - that's something valuable." - Ayk

Our Appmatics founders, these are Ayk and Christian. The two met while working in the gaming and e-sports world. Professionally, they split ways for a time, but instead became close friends.
While Ayk worked for a software developer in marketing, Christian freelanced in the startup world and solved technical problems.

When Ayk kept stumbling over the development quality and speed of the software in his job, he quickly realized: there must be a better way. And that's where Christian came in with digital QA.

This problem is not a single case, there has to be me more about it!
Founding a company together was an idea the two had early on, and they didn't want to let the opportunity to form digitization pass away.
And Ayk and Christian happened to be right! For a while they observed and realized that there is a need for their solution of manual testing. And it is even much bigger than they expected.

In April 2014, they founded. The name Appmatics was an idea of Ayk. "App" stands not only for mobile, but for applications in general. The second word component "matics" refers to our processes and our structured approach to testing. Today, there are many more behind Appmatics besides Ayk and Christian - namely a motivated team that is growing just like our founders' first idea.
Appmatics Fun Fact:
Flexibility and freedom and not working for someone else's goals - Ayk and Christian wanted to build something together. Every Monday, they met to share startup ideas. One of them was called "Pausenkraft" [Break Strength] and was supposed to be a snack box for offices. This one didn't worked out. But the idea lives on in our snack bar in the appmatics kitchen and ensures that we remain strengthened and open to new ideas.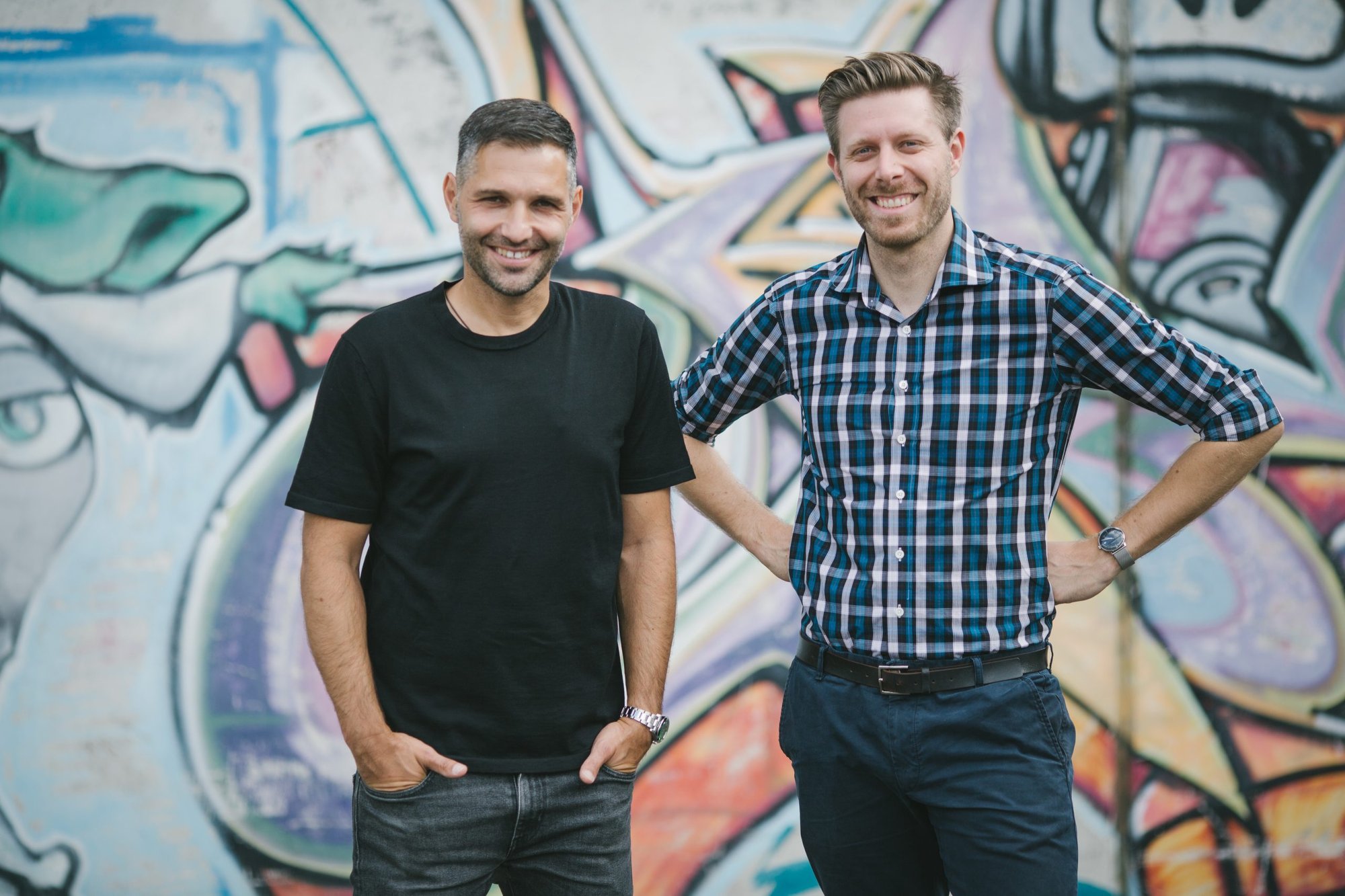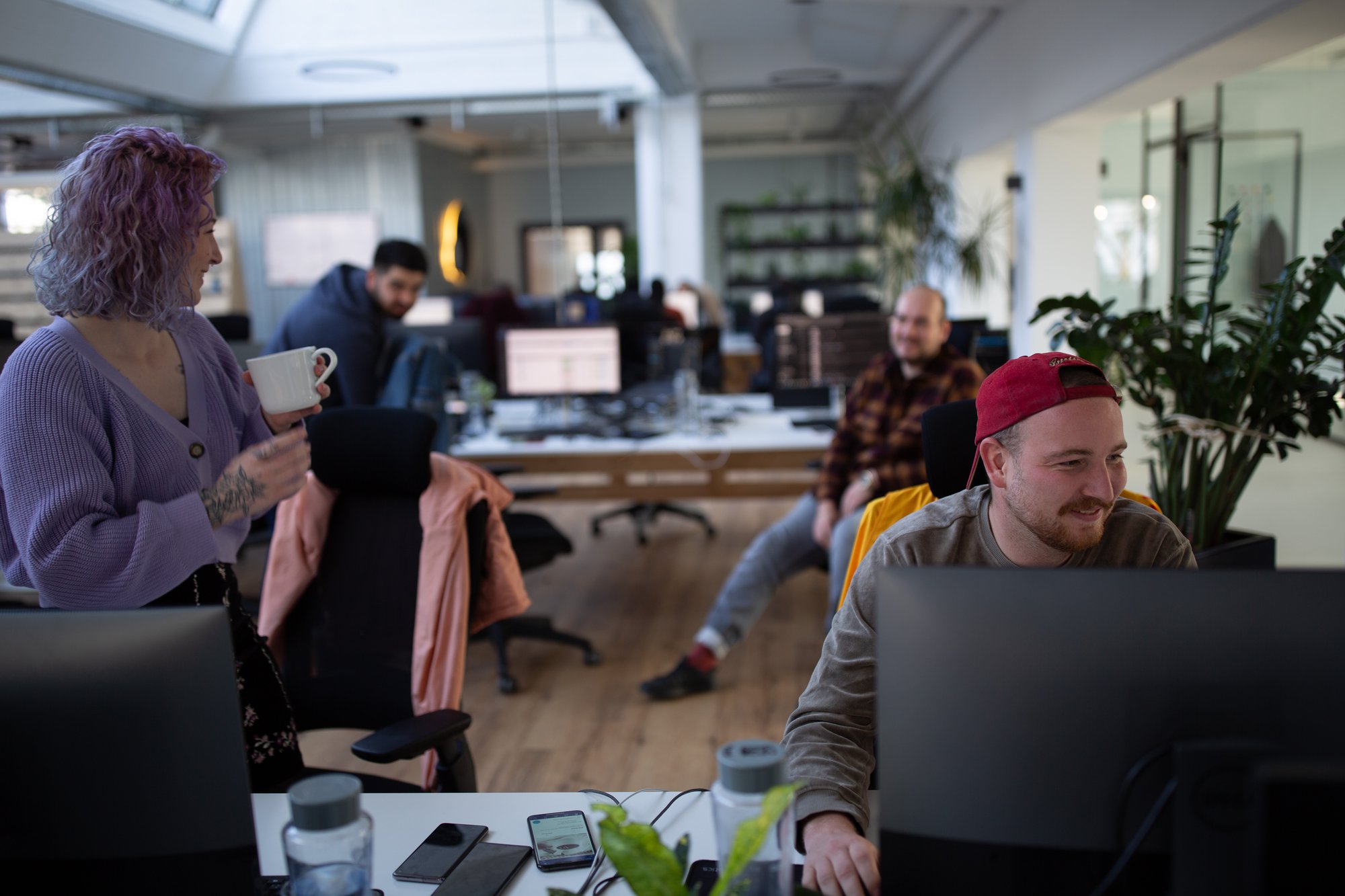 Our motivation
"No matter what I have worked on in my life so far, it has always been change that has driven me. I don't find managing the status quo and standing still exciting at all. The problems that come with change and finding the right path is what motivates me." - Christian
Looking back, sometimes we can hardly believe how quickly things went from one station to the next. Manual testing soon required an increase in the team and so we moved to our first office at "Friesenplatz" in Cologne.
Ayk and Christian were constantly on the road and still remember their road trips in the burgundy Volvo. At trade fairs, events or in personal conversations - digital quality assurance keeps many companies busy and appmatics offered a solution that was still rarely used.

Our team works its way into different industries and subject areas for each project. To this day, we are thrilled that we get to see new perspectives and learn about exciting areas of work on the side of our partners.

Testing takes place in the technical background, but the idea of our founders is an authentic, personal dynamic. In a trustful exchange with our partners we learn about their problems. We remain curious, want to learn to understand and adapt flexibly. We can be the ones who solve the problems! Our portfolio grows with the challenges of our clients. This remains the core of our philosophy.

The growth in the team introduces new skills and we quickly expand our range of services: test automation, UX/UI, IoT - we run wherever digitalization takes us. More moves, bigger office space, more test equipment, new services.... but most importantly, the "we" of appmatics is growing. Today we are over 200 employees and the more we become, the higher we can grow.

appmatics means for us work in cohesion. We value the professional and personal skills of each individual. We are united by the mentality of wanting to try things. Uncovering mistakes is in the nature of our work in QA and in doing so we look ahead - today we are stronger than yesterday!

Appmatics Fun Fact:
Enthusiasm for the new drives the appmatics team, even in our spare time. To make sure we don't get bored, there is an event calendar every month. From tournaments in chess, table tennis or Mario-Kart, pottery and painting courses, to legendary cocktail evenings - there's something for everyone presented in our team events.
This is us
"We had a vision of the environment we wanted to work in. A place that supports growth. For what we do, for those we do it for, but most importantly for each individual at appmatics." - Ayk
Although our team keeps on growing, we still have a lot in common. You may know us as the ones who share their knowledge about wine at parties, name all the plants at the garden center, try every new sports trend, and always have the right tool at home. We have to admit, we're all a bit nerdy in our own way, and as a team we're a big mix of very different personalities.

Most of us did not always went in one direction on our career path, but changed course. Talent and ambition created new opportunities. Having arrived at appmatics, many things finally made sense. Individual skills and experience should not just be brought to the table. We believe that every personal development strengthens our collective.

Since the early hours of appmatics, in addition to our core team of subject experts, our students have been an important part of how we work together. We are proud that some remain a part of us even after graduation. At appmatics, there are no masses who do the tests, but people with fresh ideas and a clear view.

The idea of appmatics is to be a place where outstanding work is done, but also a permanent place in the lives of all team members where they feel comfortable - we are many (things)!


Appmatics Fun Fact:
The more, the better. Our team contains entire novels of personal biographies. From selling shirts across America or bartending in Berlin to the appmatics sales team? Of course, because communication is key! With a degree in psychology as preparation for our UX/UI team? Who could evaluate user experience better! Our appmatics stories are what make us: open-minded, exciting and competent.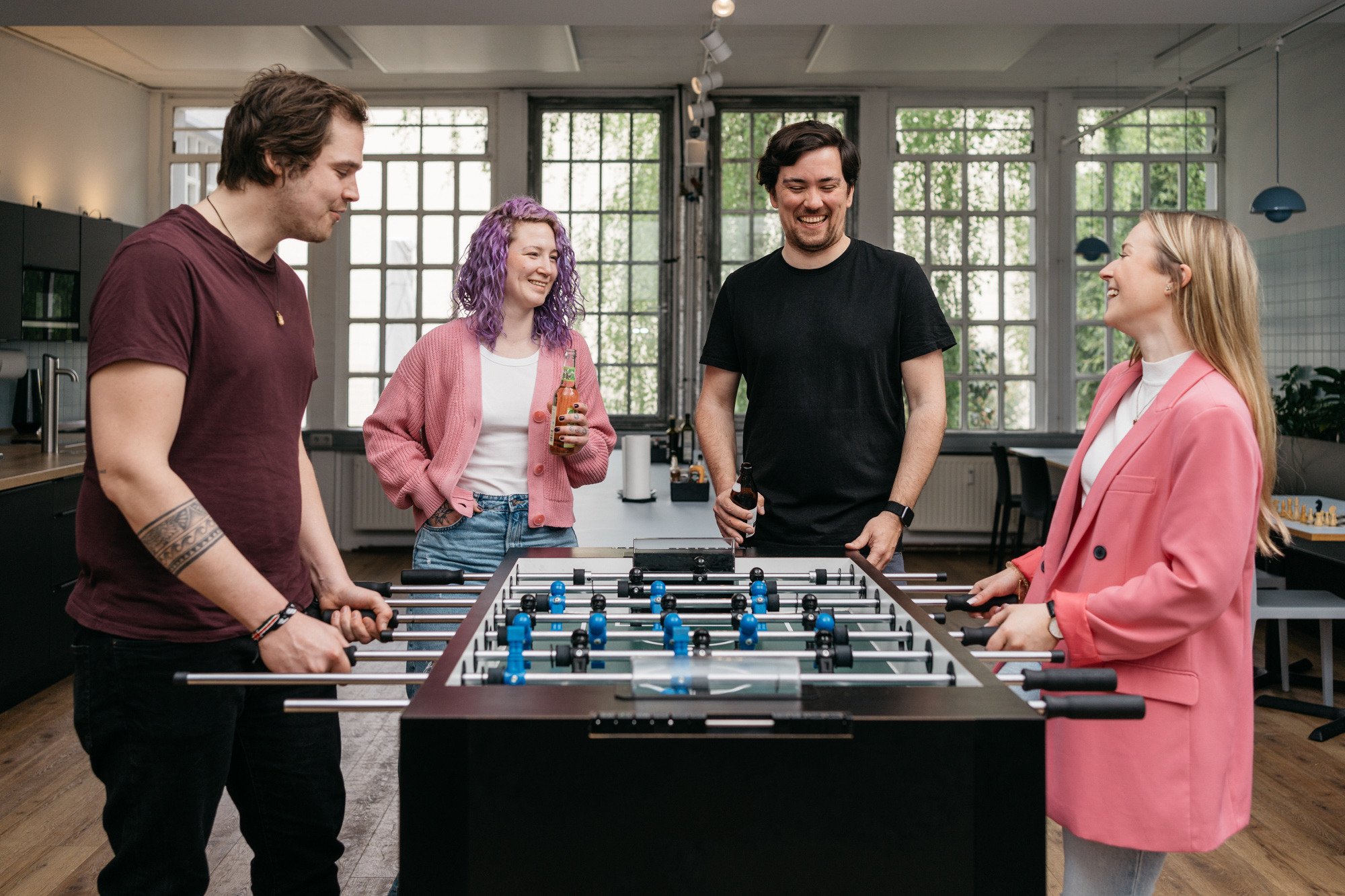 We are happy to answer your questions
Do you have a question about Appmatics or would you like to get to know us? We are looking forward to your message!