Usability & UX Testing
Improve the usability of your products through user testing
Outstanding UX
Your website or your product should be easily accessible and understandable for your users? With our Usability & UX Testing you will succeed!

Through moderated user tests with typical average users, we detect weak points in your design and give you tips for improvement. Our UX experts help you to improve the user experience of your website or product through the targeted analysis of real user interactions.
This is what Appmatics offers you:
High user friendliness

Achieve an improved user experience, regardless of the type of product you have. We can test all applications with a user interface.

Mehr erfahren

Weniger zeigen

Strong conversions

Optimise your conversion rate sustainably by finding out what your users really need.

Mehr erfahren

Weniger zeigen

Customer satisfaction

With Appmatics you increase customer loyalty. High quality and user acceptance make customers satisfied!

Mehr erfahren

Weniger zeigen

Continuous optimisation

We recognise weaknesses and optimisation potential in the design immediately. And at any point in the product development process.

Mehr erfahren

Weniger zeigen

Diverse fields of application Title

You wonder what can be tested? Our answer: Everything can (and should) be tested! After all, all applications with a user interface should allow for the simplest and most intuitive use possible.
This applies to: Mobile applications, websites, prototypes, software, home appliances, smart home & IoT, voice interfaces or entertainment devices.

Mehr erfahren

Weniger zeigen
Improving the user experience through the targeted involvement of your users

Witnessing reactions from their real target group

High expertise in identifying usability problems and potentials

Advice and tailor-made recommendations for action as results

Reduction of errors and associated costs

Saving development time and resources

Increase the conversion rate and thus the turnover

Increasing competitiveness through a better user experience
Kickoff

Coordination of goal, questions & target group(s)


In a joint kick-off we agree with you on the most important requirements for the execution of the usability test. We clarify the goal of the test, the most important questions and the criteria of your specific target group(s). We also discuss what you need as output to generate the most benefit from the results. Afterwards we take care of the recruitment of the test persons and the best possible study design.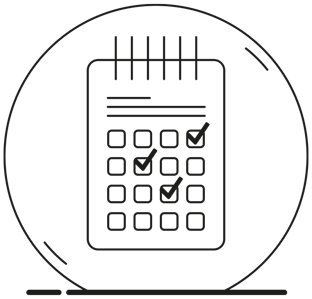 Usability Testing

Professional implementation

Decisive for the success of the usability testing is the study conception and interview quality provided by experienced and UX-certified moderators. Reliable results can only be generated if the users are properly introduced, observed during the actual use of the product without being influenced, and then questioned in a targeted manner. Our professional recording of the interviews guarantees the subsequent goal-oriented consolidation of valuable findings.

(Co)experience

Individual stakeholder involvement

An interview usually lasts 45 to a maximum of 90 minutes. Depending on the number of test participants and target groups, the usability or user test can take one to several days. During this time, you and your stakeholders have the opportunity to follow the most important content of the interviews. We can offer you the following options to participate in the process:

During the usability test:

Live streaming & 1-to-1 observation
Live chat for exchange with your colleagues and one of our UX experts
Cooperative collection of insights on a digital whiteboard

Following the usability test

Provision of video recordings with markers of the most important moments
Export and transmission of our transcripts
(Video-) telephone debriefing of the most important results.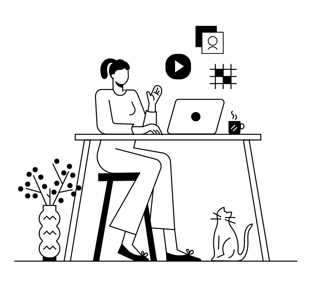 Results

Preparation of the results according to your requirements


After you can get an impression of how the users deal with your product, we start to classify the results. In order to make the optimal recommendations for your circumstances, it is important to compare the user problems and wishes with your company reality. Our UX Experts support in the proper interpretation and work out a comprehensive report according to your wishes. With the report, you also receive access to the most important video sequences, for example, which underpin the usability problems found. Formulated recommendations for your further action complete the usability test and serve as a basis for the optimal implementation of a user-friendly product.
We are happy to advise you
Offer your users the best possible experience with your website or your product! We are happy to help you with the implementation. Contact us for a quote on our Usability & UX Testing Services!